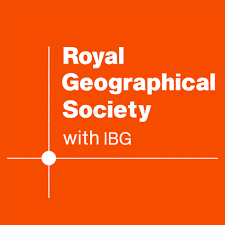 We are delighted that our proposal for a symposium at the Royal Geographical Society-Institute of British Geographers Annual Conference (29th August-1st September 2017) has been accepted. The title of the symposium is 'Constructing the higher education student: understanding spatial variations' and the abstract can be found here. We have organised it with Johanna Waters (University of Oxford) and it is sponsored by the Geographies of Children, Youth and Families Research Group (of the Royal Geographical Society).
The symposium will be in two parts, and comprises the following papers:
Part 1
Constructing 'spaces' of student friendship: understanding the socio-spatial co-production of friendship in UK university halls of residences (Mark Holton, Plymouth University, UK)
Cohortness and more-than-neoliberal subjectivities: (mis)fitting into student life (Peter Kraftl, University of Birmingham, UK and Gavin Brown, University of Leicester, UK)
Black and minority ethnic experiences of a university campus in northern England (Graeme Mearns and Peter Hopkins, University of Newcastle, UK)
The role of the university – and therefore the student? (Richard Budd, Liverpool Hope University, UK)
The construction and spatial positioning of higher education students in English policy documents (Rachel Brooks, University of Surrey, UK)
Part 2
Constructing the international student in UK policy: the neocolonial subject (Sylvie Lomer, University of Manchester, UK)
A critical analysis of the Palestinian educational student im/mobility: motivation, challenges and identities (Nancy Amoudi, Leeds Beckett University, UK)
Academic mobility and precarity: study abroad as escape or emplacement among political actors (Rika Theo and Maggi Leung, Utrecht University, The Netherlands)
Implementing Study-to-work Policies for International Students in Switzerland: To what Extent are Federal Policies Re-interpreted at the Local Level? (Yvonne Riano, University of Neuchâtel, Switzerland)
The meaning of discipline in constructing the implied student in higher education (Lene Møller Madsen, Lars Ulriksen and Henriette Tolstrup Holmegaard, University of Copenhagen, Denmark)
Do come along and join us!